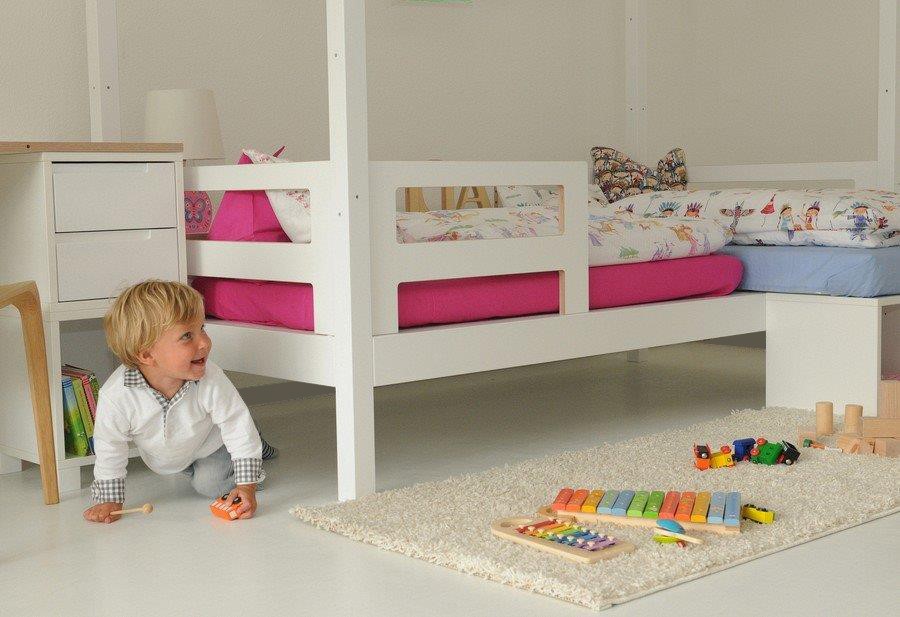 The central issue is the child and its development. Our objective is to create furniture which provides a healthy environment suitable for children through the coming together of high quality carpentry and timeless design.
The demands on our modular bed system:
Versatility – every component can be used several times in various combinations so that the bed system adapts to the changing needs of the child.
Valence – a product which can be expected to fulfil expectations for decades must be manufactured from high quality materials and hardware
Sustainability – the bed system is made from timber grown in sustainable forestry and can be used from baby through to teenager ages. Constant new purchases can be avoided, costs reduced, and the environment protected.
Space saving – Ticia can be used for one child, twins and children of different ages while at the same time creating new storage space and providing for the optimal use of surfaces.