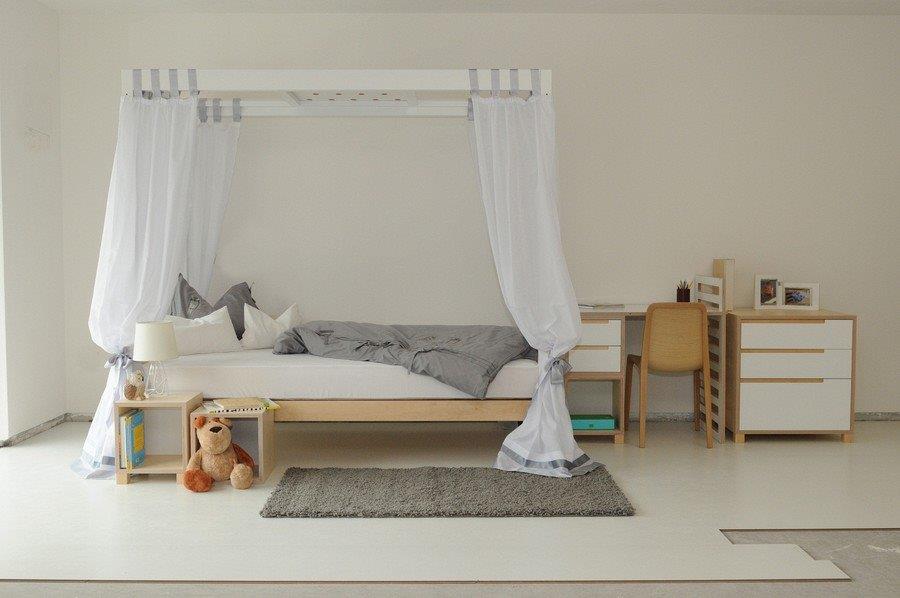 Our mission is to create furniture that is characterised by timeless aesthetic through versatile functionality, ecological form and simple design.
Our products combine elegant Italian design with South Tyrolean craftsmanship.
The use of wood is a matter of the heart. As a company located in the South Tyrolean Dolomites we appreciate the beneficial effect and the solidness of wood.
Ticia – the bed that grows – conveys a feeling of security and endurance. It makes space for the first emotional and tactile experiences while at the same time particular details appeal to the creativity of the child.
The simple classical design will even meet a teenager's ever changing demands.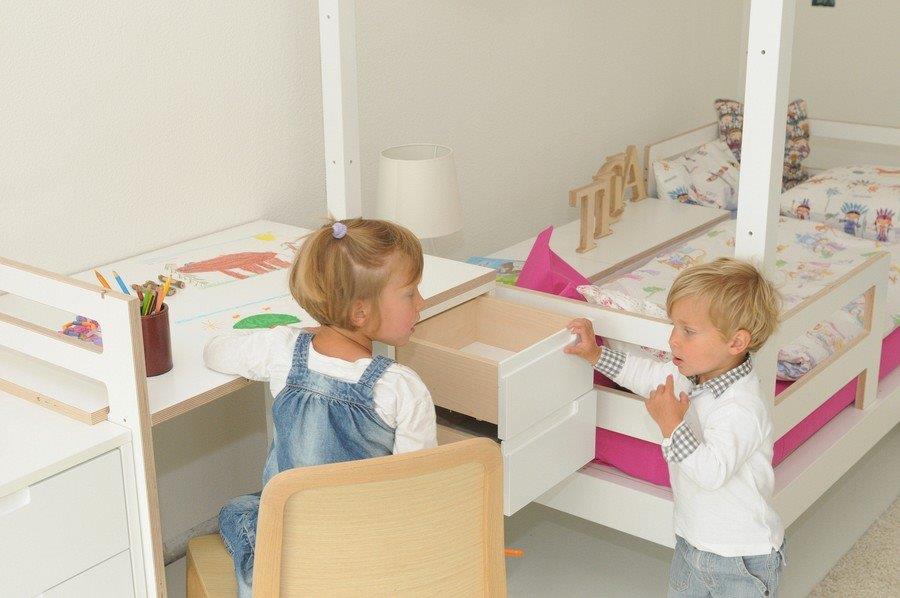 Some educational considerations:
Children need security. Our multi-functional bed offers a cosy cuddle space and a place where a child can withdraw to.
Children love continuity Ticia gives them an unusual opportunity to have this in that their bed grows with them and is a faithful, much-loved companion through their world.
Linear forms and clear order of the elements help a small child to structure a complex world. In addition, at a later date, the first mathematical forms and structures can be recognised in the forms and structures of the furniture.
Promotion of independence; every element in our adaptable bed are appropriate for the various stages of the child's development and designed to allow the child the freedom to play and learn independently.
Motor skills can be tested and developed.
Opportunities for the first tactile experience are offered through the interaction of the various structures and the use of natural materials such as wood.
Social skills. Our bed makes it possible to accommodate twins and also brothers and sisters of different ages in a multi-functional bed. This promotes social learning and can have a positive effect on emotional development.
Stimulating creativity; Children love to be creative, building hideaways or creating their own space as teenagers. All of this is possible. The versatility of the modular system allows for individual design and the discovery of new opportunities within their small universe